In less than 15 hours, the LEC both announced and cancelled their partnership with Saudi Arabia's NEOM company.
"As a company and as a league, we know that it's important to recognize when we make mistakes and quickly work to correct them," stated Alberto Guerrero, Director of Esports, EMEA. "After further reflection, while we remain steadfastly committed to all of our players and fans worldwide including those living in Saudi Arabia and the Middle East, the LEC has ended its partnership with NEOM, effective immediately."
Riot Games has secured a partnership with the Saudi Arabian city project Neom, which will make it a main sponsor of the League of Legends European Championship for the remainder of the 2020 Summer Split. Neom will sponsor the "Oracle Lens" broadcast segment beginning with Week 7 of league play. It's important to note NEOM isn't LEC's only partner. The competition has also paired with Secretlab, KitKat, Alienware, Kia Motors, Shell, and Foot Locker. LEC earlier announced Erste Group Bank as a main partner. What happens next remains to be seen, but either way, the NEOM issue could be a controversial one for Riot and LEC in general. Neom is a Saudi based company currently working on their so-called 'living laboratory'. NEOM is currently being built in north-west Saudi Arabia, and aims to create a model for sustainable living, working and prospering. However, this LEC NEOM partnership brought it with it quite the tide of backlash.
An important update on #LEC NEOM partnership:https://t.co/aoH7QpziIT
NEOM is a city planned for the northwest of Saudi Arabia. It will border Egypt, Israel, and Jordan. The LEC claims that NEOM has "their eyes set on the future" and will sponsor the Oracle Lens during live broadcasts. "It's been a year of breaking new ground so far — to continue that trend, the LEC is excited to announce NEOM as a Main Partner for Summer 2020." New ground was indeed broken. Fans of the LEC,.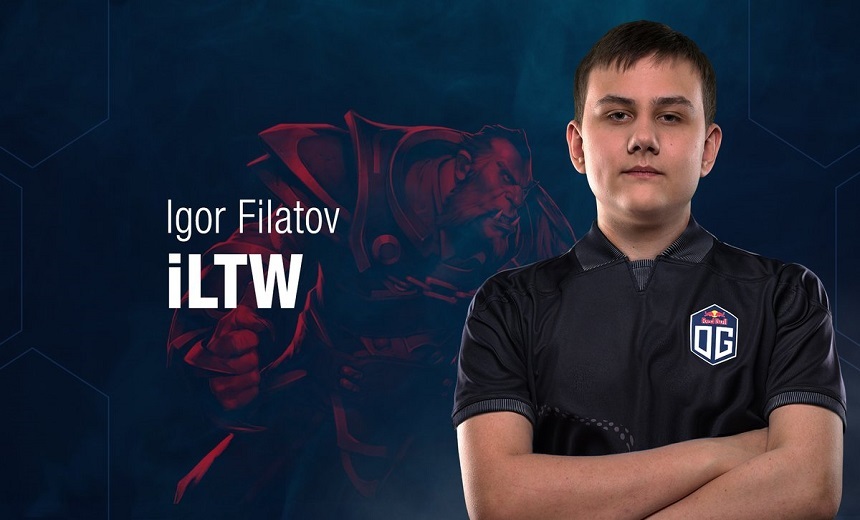 — LEC (@LEC) July 30, 2020
LEC x NEOM Partnership
Mere moments after the partnership's announcement, the League of Legends community was quick to express disapproval. Members of the LEC cast stood in solidarity on social media. Carlos "ocelote" Rodriguez, CEO of G2 Esports, implied the LEC cast and community had a direct effect on the separation behind the scenes. "…I urge everybody to understand how hard is to do this, let alone do it within 24h," said Carlos on Twitter, "It is an honor to be on this league."
But their solidarity was not without risk. LEC Caster Indiana "Froskurinn" Black expressed her frustration. "Some things I can change. Some things I cannot… I shouldn't have to clarify this after the anxiety of playing chicken with my career as collateral," said Froskurinn.
Before the separation, cast members like Froskurinn were on the receiving end of criticism from all angles. Some urged the LEC cast to revolt, while others accused them of hypocrisy due to the LEC's association with Tencent, and even further, the Uighur re-education camps.
NEOM Controversy
The source of this controversy was NEOM. Saudi Arabian Crown Prince Mohammed bin Salman founded this company to create a futuristic city larger than Belgium. According to a report by Wall Street Journal, the city plans to have features like flying taxis, robot butlers, and an artificial moon. What people are angry with, however, is not the promises of a neo-utopia. Saudi Arabia is famous for its violations of human rights.
This is disappointing because this is the LEC. It's my team, my product, my managers, my office.
My family. My home.
This isn't someone far away in HQ that I don't know. This is devastating because I know who made these choices and I feel silenced.
Lec Neom 2
— Froskurinn (@Froskurinn) July 29, 2020
Saudi Arabia is known to be legally against LGBT+ rights. Violators of these laws can result in consequences up to capital punishment. Froskurinn, an openly gay woman, was one of the cast members who led discussions against the NEOM partnership. Less famously, a report by The Guardian says that building the city will evict 20 thousand tribe members known as the Huwaitat. Many League of Legends fans feel that the acceptance of a NEOM partnership is an acceptance of these crimes, and the many crimes going unmentioned.
Other esports like CS:GO went on to create relationships with Saudi Arabia despite the controversy. It is likely that without the flood of outrage from the LEC community, LEC would continue its connection with NEOM.
Written by Devon Huge
Devon Huge
Esports Minute
esports news
Esports Podcast
Esportz Network Podcast
league of legends European championship
LEC
Lec Neomycin
LGBT
NEOM
Partnership
saudi arabia
League of Legends
Call of Duty
Call of Duty: Mobile gets Majo..
Dota 2
Previous Posts
Killjoy, new VALORANT Agent abilities confirmed
Next Posts
ESL Rocket League Oceanic Championship announced with $225,000 prize
Leave a Reply
You must be logged in to post a comment.
Lec Neom Deal
The new European data protection law requires us to inform you of the following before you use our website:
Lec Neom Summer
We use cookies and other technologies to customize your experience, perform analytics and deliver personalized advertising on our sites, apps and newsletters and across the Internet based on your interests. By clicking "I agree" below, you consent to the use by us and our third-party partners of cookies and data gathered from your use of our platforms. See our Privacy Policy and Third Party Partners to learn more about the use of data and your rights. You also agree to our Terms of Service.