The Editors Keys Dedicated Pro Tools Keyboard is compatible with all versions of Avid Pro Tools and is fully compatible with both PC's and Macs with a USB Port. Power to the people. Your new Pro Tools keyboard gives you lightning fast access to all of the main program tools, saving you the hassle of manuals, menus and tool-bars. Using symbols and a color-coding system, the Pro Tools Custom Keyboard provides a visual map of controls, enabling you to trigger commands and functions with a simple key press. Yet it also retains all of the conventional alphanumeric labels, so you can use it as your regular day-to-day Mac or Windows computer keyboard too. View all results for pro tools keyboard at Sweetwater — the world's leading music technology and instrument retailer! (800) 222-4700 Talk to an expert!
If you want to be fast on Pro Tools then you need to know the keyboard shortcuts, no Ninja ever used a mouse. Here are my most used ones, what are yours?
Top Ten Pro Tools Keyboard Shortcuts
Command + Shift + N - Brings up the new track dialogue.
Command + E - Puts an edit in a track. If you are using the selector tool that's a simple cut, if you've marked a region then it separates the whole region.
Command + D - Duplicates the selected region. I know there's a loop option, but I just find this quicker.
Alt (Mac) Option (PC) - Applies the command to every track in items such as inputs and outputs. Or when applying a new insert or muting an insert. It also puts faders and pots back to their default position.
Command + F - Fades dialogue. At the end of a clip this opens a simple fade, across an edit then the crossfade.
Command + G - Create group. Select a bunch of tracks and then hit Command G - this gives you the groups dialogue. Great for drums, vocals, guitars and any other group you might want in your session. However, it does not bring up the Beatles when pressed.
Shift + R - Record arms the selected track.
Command + = - Switches between the MIX and EDIT windows.
Command + U - Strip silence dialogue
Command + Z - Undo, my personal favourite.
Become A Pro Tools Ninja
There are another couple of great ways to get on top of Pro Tools shortcuts.
Visit this site with keyboard shortcuts for Pro Tools, it was developed by Dennis who set up Logic Pro Expert.
Grab an Editors Keys Pro Tools keyboard so you have them in front of you.
Favourite Pro Tools Shortcuts
What shortcuts can you not live without… spill the beans!
Jump to: File Menu, Edit Menu, View Menu, Track Menu, Clip Menu, Event Menu, Options Menu, Setup Menu, Window Menu, Misc., Numeric Keypad Shortcuts
Pro Tools Keyboard Cover
Comprehensive list of Pro Tools shortcuts can be found in 'Pro Tools Shortcuts Guide' (part of Pro Tools documentation).
| | |
| --- | --- |
| Ctrl+N | New session.. |
| Ctrl+O | Open session.. |
| Ctrl+Shift+O | Open recent |
| Ctrl+Shift+W | Close session |
| Ctrl+S | Save |
| Ctrl+Alt+B | Bounce to - Disk.. |
| Alt+Shift+I | Import - Session data.. |
| Ctrl+Shift+I | Import - Audio.. |
| Ctrl+Alt+I | Import - MIDI.. |
| Ctrl+Alt+Shift+I | Import - Video.. |
| Ctrl+P | Print score.. |
| Ctrl+Q | Exit |
Pro Tools Keyboard For Mac
| | |
| --- | --- |
| Ctrl+Z | Undo |
| Ctrl+Shift+Z | Redo |
| Ctrl+Alt+Z | Restore last selection |
| Ctrl+X | Cut |
| Ctrl+C | Copy |
| Ctrl+V | Paste |
| Ctrl+B | Clear |
| Start+Shift+X | Cut special - Cut clip gain |
| Start+Shift+C | Copy special - Copy clip gain |
| Alt+M | Paste special - Merge |
| Ctrl+Alt+V | Paste special - Repeat to fill selection |
| Ctrl+Start+V | Paste special - To current automation type |
| Start+Shift+B | Clear special - Clear clip gain |
| Ctrl+A | Select all |
| Alt+Shift+5 | Selection - Change timeline to match edit |
| Alt+Shift+6 | Selection - Change edit to match timeline |
| Alt+[ | Selection - Play edit |
| Alt+] | Selection - Play timeline |
| Ctrl+D | Duplicate |
| Alt+R | Repeat.. |
| Alt+H | Shift.. |
| Ctrl+Shift+E | Insert silence |
| Ctrl+T | Trim clip - To selection |
| Alt+Shift+7 | Trim clip - Start to selection |
| Alt+Shift+8 | Trim clip - End to selection |
| Ctrl+E | Separate clip - At selection |
| Ctrl+H | Heal separation |
| Alt+Shift+3 | Consolidate clip |
| Ctrl+M | Mute clips |
| Ctrl+U | Strip silence |
| Alt+Shift+U | TCE edit to timeline selection |
| Ctrl+Alt+H | Automation - Copy to send.. |
| Ctrl+Alt+T | Automation - Thin |
| Ctrl+/ | Automation - Write to current |
| Ctrl+Alt+/ | Automation - Write to all enabled |
| Ctrl+Shift+/ | Automation - Trim to current |
| Ctrl+Alt+Shift+/ | Automation - Trim to all enabled |
| Alt+/ | Automation - Glide to current |
| Alt+Shift+/ | Automation - Glide to all enabled |
| Ctrl+F | Fades - Create.. |
| Alt+D | Fades - Fade to start |
| Alt+G | Fades - Fade to end |
| | |
| --- | --- |
| Ctrl+Shift+N | New.. |
| Ctrl+G | Group.. |
| Alt+Shift+D | Duplicate.. |
| Alt+K | Set record tracks to input only |
| Ctrl+Alt+F | Scroll to track.. |
| Alt+C | Clear all clip indicators |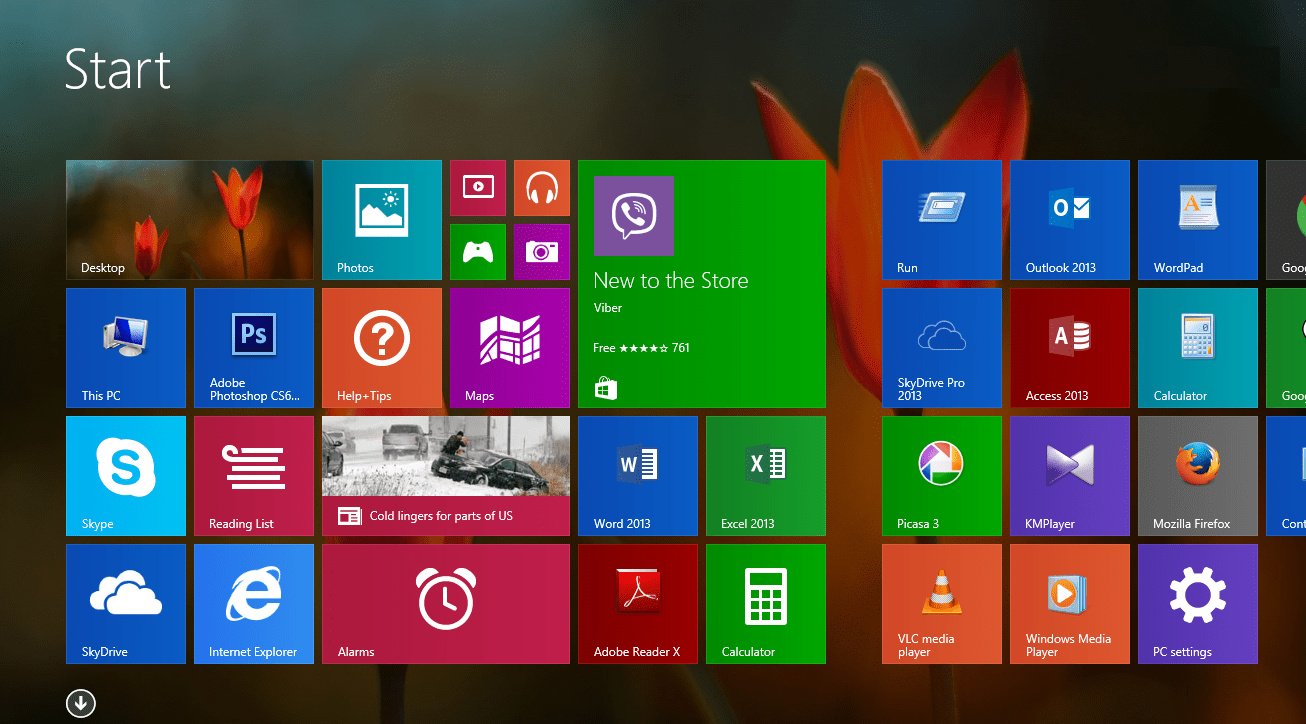 | | |
| --- | --- |
| Ctrl+L | Edit lock/unlock |
| Alt+Start+L | Time lock/unlock |
| Alt+Shift+B | Send to back |
| Alt+Shift+F | Bring to front |
| Ctrl+Alt+Start+NumPad0 | Rating - None |
| Ctrl+Alt+Start+NumPad1.5 | Rating - 1.5 |
| Ctrl+Alt+G | Group |
| Ctrl+Alt+U | Ungroup |
| Ctrl+Alt+R | Regroup |
| Ctrl+Alt+L | Loop.. |
| Ctrl+R | Capture.. |
| Ctrl+Alt+Shift+R | Rename.. |
| Ctrl+, | Identify/Remove sync point |
| Ctrl+0 (zero) | Quantize to grid |
| Alt+NumPad5 | Elastic properties |
| | |
| --- | --- |
| Alt+NumPad1 | Time operations - Time operations window |
| Alt+NumPad2 | Tempo operations - Tempo operations window |
| Alt+NumPad3 | Event operations - Event operations window |
| Alt+0 (zero) | Event operations - Quantize.. |
| Alt+P | Event operations - Change duration.. |
| Alt+T | Event operations - Transpose.. |
| Alt+Y | Event operations - Select/split notes.. |
| Alt+NumPad4 | MIDI real-time properties |
| Ctrl+NumPad8 | Beat detective |
| Ctrl+I | Identify beat.. |
| Ctrl+Shift+. | All MIDI notes off |
| | |
| --- | --- |
| Alt+L | Loop record |
| Ctrl+Shift+P | QuickPunch |
| Ctrl+Shift+T | TrackPunch |
| Ctrl+J | Transport online |
| Ctrl+Shift+J | Video track online |
| Ctrl+K | Pre/post-roll |
| Ctrl+Shift+L | Loop playback |
| Ctrl+Start+P | Dynamic transport |
| Shift+/ | Link timeline and edit selection |
| Ctrl+Alt+P | Auto-spot clips |
| Start+Shift+T | Edit/Tool mode keyboard lock |
| | |
| --- | --- |
| Ctrl+Alt+J | Configurations - Window configuration list |
| Ctrl+Alt+Start+W | Hide all floating windows |
| Ctrl+W | Close window |
| Ctrl+= | Mix |
| Start+= | MIDI editor |
| Alt+Start+= | Score editor |
| Alt+= | MIDI event list |
| Alt+N | MIDI editors - Bring to front |
| Alt+Shift+N | MIDI editors - Send to back |
| Alt+' | Task manager |
| Alt+; | Workspace |
| Alt+O | Project |
| Alt+J | Browsers - Bring to front |
| Alt+Shift+J | Browsers - Send to back |
| Ctrl+NumPad1 | Transport |
| Ctrl+NumPad3 | Big counter |
| Ctrl+NumPad4 | Automation |
| Ctrl+NumPad5 | Memory locations |
| Ctrl+NumPad7 | Video universe |
| Ctrl+NumPad9 | Video |
Pro Tools Keyboard Piano
| | |
| --- | --- |
| Shift+Space | Half-speed playback |
| Ctrl+Shift+Space, Shift+F12 | Half-speed record |
Pro Tools Keyboard Cover
| | |
| --- | --- |
| NumPad0 | Play/Stop |
| NumPad1 | Rewind |
| NumPad2 | Fast-Forward |
| NumPad3 | Record |
| NumPad4 | Loop Playback toggle |
| NumPad5 | Loop Record toggle |
| NumPad6 | Quick Punch toggle |
| NumPad7 | Metronome toggle |
| NumPad8 | Countoff toggle |
| NumPad9 | MIDI Merge |
| NumPadEnter | Add Memory Location |
| NumPad* | Main Counter Select |
| NumPad/ | Selection Counter Select |
| NumPad+ | Nudge Forward |
| NumPad- | Nudge Backward |
| CtrlNumPad1 | Transport |
| CtrlNumPad2 | Session Setup |
| CtrlNumPad3 | Main Counter |
| CtrlNumPad4 | Automation Enable |
| CtrlNumPad5 | Memory Locations |
| CtrlNumPad6 | Machine Track Arming |
| CtrlNumPad7 | Video Universe |
| CtrlNumPad8 | Beat Detective |
| CtrlNumPad9 | Video |
| AltNumPad0 | Quantize (in Event Operations window) |
| AltNumPad1 | Time Operations |
| AltNumPad2 | Tempo Operations |
| AltNumPad3 | Event Operations |
| AltNumPad4 | Real-Time Properties |
| AltNumPad5 | Elastic Properties |
| ShiftNumPad/ | Link Timeline and Edit Selection |
| NumPad.(Number). | Recall Memory Location |
| NumPad.+ | Add Windows Configuration |
| NumPad.(Number)+ | Add Windows Configuration (specific number) |
| NumPad.(Number)* | Recall Windows Configuration |
Mac Pro Tools Keyboard
Created by MattFlynn on 12/1/2014. Last updated by NumbEggs on 4/11/2015
Pro Tools Keyboard Shortcuts
0 Comments for 'Pro Tools '